Thank you to the 2023 DLF Forum Community Committee for authoring this guide, and to the DLF Digital Accessibility Working Group for reviewing and testing for accessibility.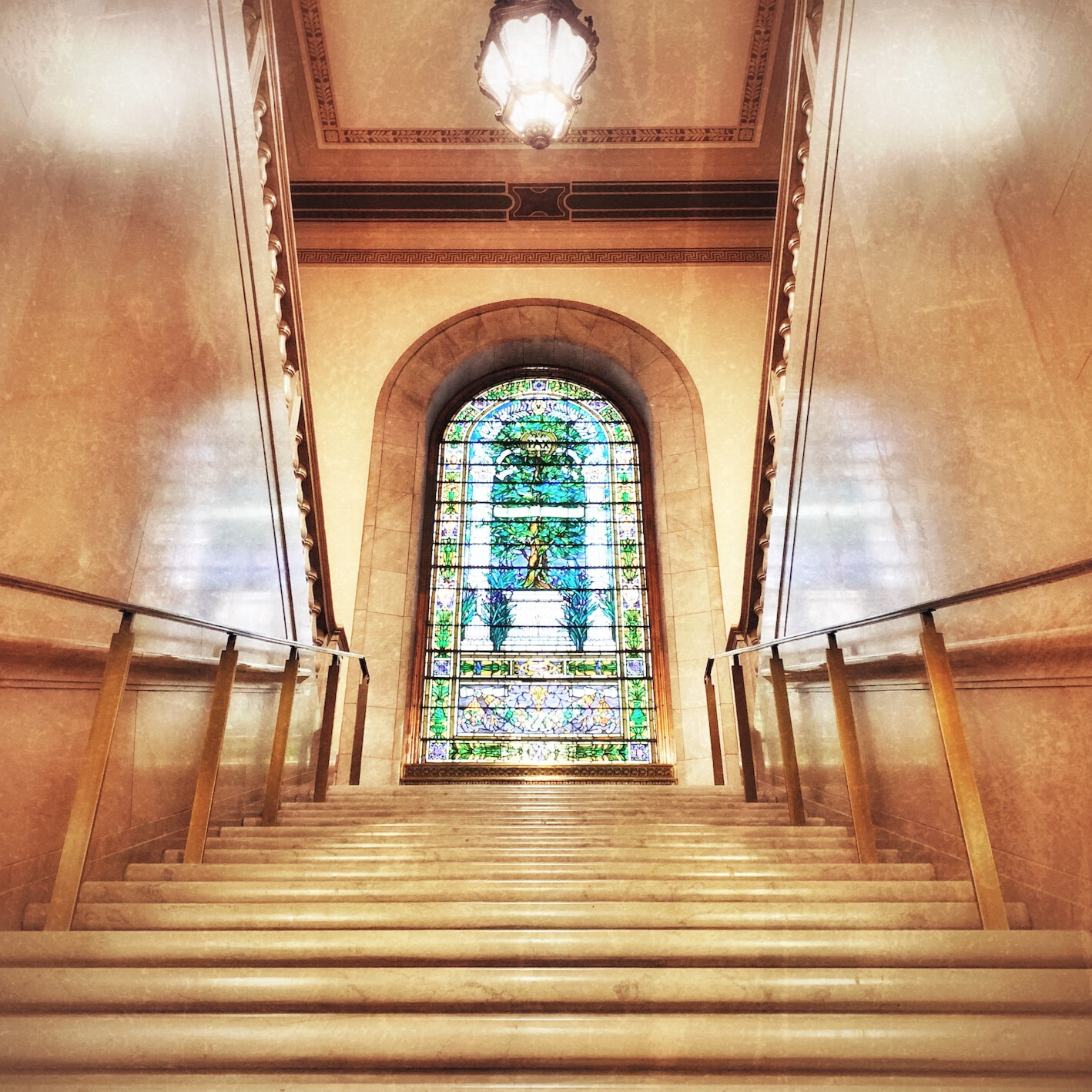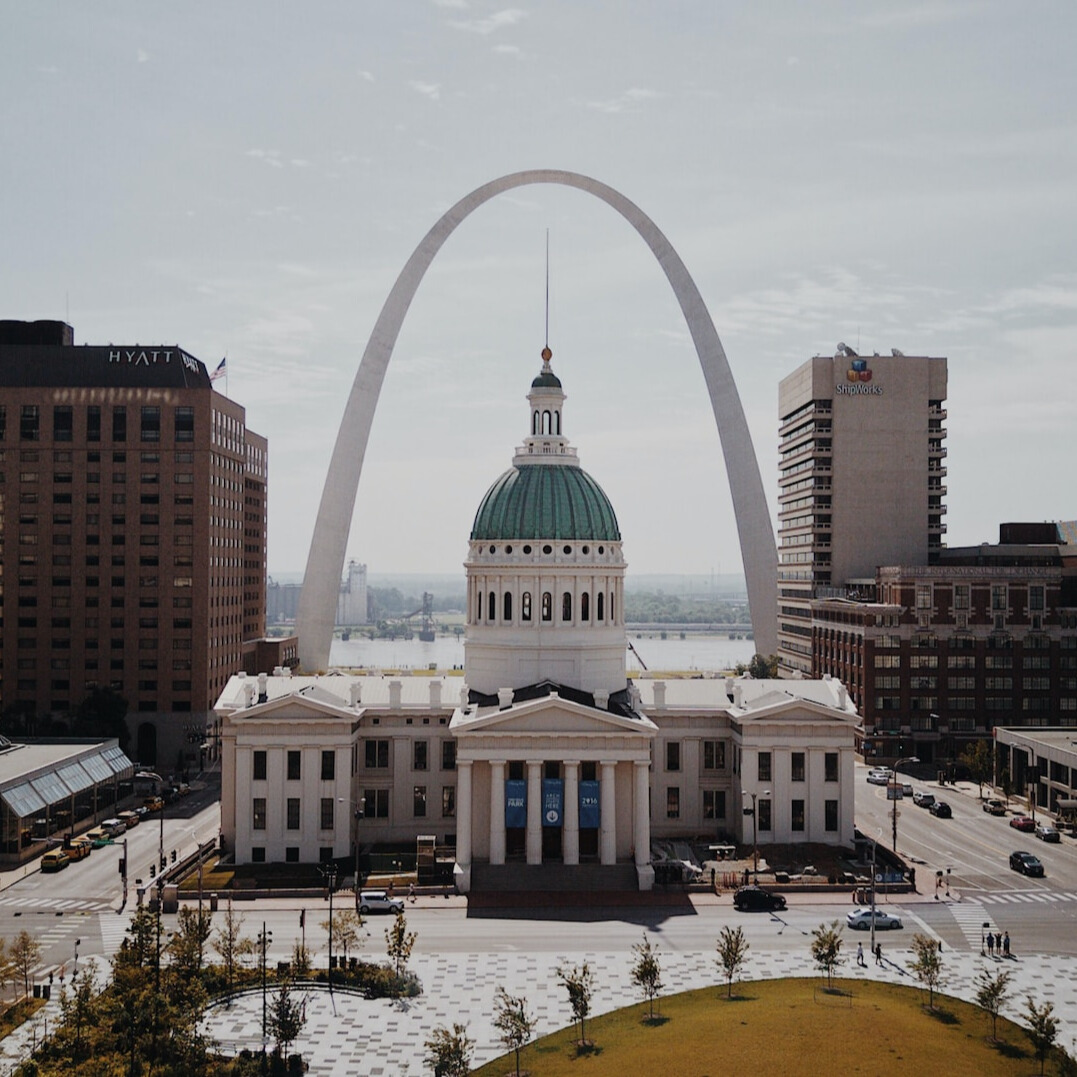 Prepare for your visit to St. Louis, Missouri
St. Louis-based resources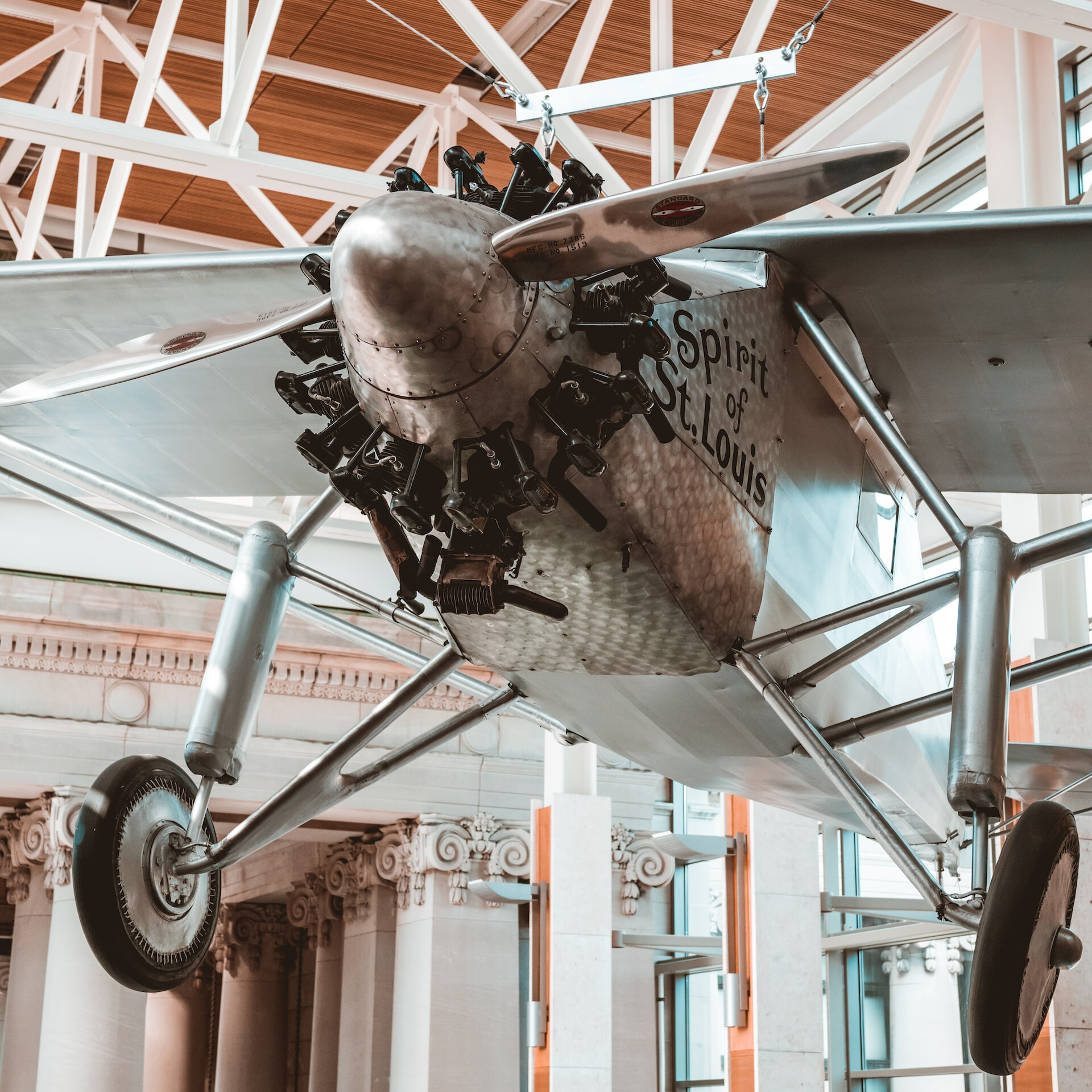 suggested podcasts and recommended readings
Close By
White Knight Diner (0.2 miles)
Tiny restaurant serving classic American diner food, open for breakfast and lunch. No online menu.
Syberg's on Market (0.3 miles)
Local restaurant/sports bar serving classic American fare, with a focus on seafood. Menu includes many St. Louis favorites including Toasted Ravioli, thin-crust Pizza, and the option to add Provel cheese (loved by locals, hated by nearly everyone else). Wheelchair accessible. Menus download as PDFs that aren't totally accessible, but you can access the text and costs.
IMO'S Pizza (0.6 miles) 
Local chain that serves St. Louis Style Pizza: a thin cracker-like crust topped with gooey Provel cheese.  This polarizing pizza has many devoted fans, and is worth trying for the adventurous. Wheelchair accessible. Menu accessible.
Havana's Cuisine Restaurant (0.7 miles)  
Fast casual restaurant with incredible Cuban sandwiches and limited seating – open for lunch only. Wheelchair accessible. Menu is not accessible.
Kain Tayo Filipino Cuisine (0.7 miles) 
Delicious filipino food in a spacious dining room. Menu is not accessible
Pharaoh's Donuts (0.8 miles) 
In a city filled with amazing donut places, this Black-owned downtown mainstay distinguishes itself as one of the best. Counter-service, no seating. No online menu.
Bailey's Range (0.8 miles) 
Sleek modern restaurant serving burgers and ice cream, with vegan and gluten-free options. Wheelchair accessible. Menu is a PDF, and not fully accessible.
Rooster (0.9 miles) 
Popular restaurant serving contemporary spins on brunch and lunch classics. Wheelchair accessible. Menu is a PDF and not accessible.
Pappy's Smokehouse (1.1 miles) 
Popular local BBQ restaurant, known for their ribs. Not wheelchair accessible. Menu is a PDF and not accessible.
The Fountain on Locust (1.1 miles) 
Decadent old-fashioned soda fountain with art deco decor, and a big menu of soups, salads, sandwiches and ice cream sundaes. Its bathroom was once voted the best bathroom in the United States. Wheelchair accessible. Menu is an accessible PDF.
Ballpark Village (1.1 miles) 
Complex next to Busch Stadium with numerous restaurants and bars.  Katie's Pasta & Pizza and Salt & Smoke (BBQ) are two highlights. Most locations are wheelchair accessible. Menus are difficult to locate online, and the ones you can find lead to an online ordering website rather than a list of food and prices.
Bulrush (1.4 miles) 
Award-winning restaurant serving seasonal tasting menus inspired by historic regional Ozark cuisine with locally sourced ingredients.  A unique experience, albeit an expensive one. Reservations essential. Menu is not accessible
Farther Afield
Coffee
Anchor Room Coffee House (0.3 miles)  
Non-profit coffee shop inside of a Methodist church, serves coffee and sandwiches/small bites. Menu is not accessible via keyboard.
Catalyst Coffee Bar (0.5 miles)
Wheelchair accessible. Menu is accessible.
High Low (1.4 miles)
A "literary arts cafe" filled with bookshelves, connected to a gallery and event space that hosts frequent readings, and coffee served by one of the best local coffee roasters. Wheelchair accessible from side entrance. No online menu.
Shameless Grounds (2.8 miles)
A sex-positive coffee shop that serves breakfast and lunch items and includes a lending library of titles related to human sexuality. Not wheelchair accessible. Menu is an accessible PDF.
Gelataria Coffee Company (3.5 miles) 
Spacious cafe on Grand Avenue serving both coffee and gelato. Not wheelchair accessible. No online menu.
Cafe Dolce (4.2 miles)
Italian coffee shop in The Hill with excellent espresso and delicious italian pastries. Not wheelchair accessible. No online menu.
Tea
Bars
Visit the gorgeous grounds of the Gateway Arch National Park, redesigned in 2018, the expanded museum underneath, and take a very unusual elevator to the top to see views of the city and the Mississippi River. You can also take in great views from the St. Louis Wheel at Union Station, located in the conference hotel complex. 
Near the hotel is the gorgeous Beaux Arts central branch of the St. Louis Public Library. Explore the building and view its free exhibits.  Other destinations for book lovers include the indie bookstores Left Bank Books and Subterranean Books, and the charming used bookstore Hammonds Antiques & Books.  
Take a short walk from the conference hotel to view Pillars of the Valley, a recently unveiled public art installation by local artist Damon Davis on the southwest corner of City Park Stadium that commemorates Mill Creek Valley neighborhood and its displaced residents.  Mill Valley was once a vibrant neighborhood with predominately Black residents that was declared blighted and razed starting in 1959 in the name of "urban renewal", displacing over 20,000 residents.  The neighborhood and highway to the immediate West of the conference hotel is where Mill Creek Valley once stood.  
Art lovers have several museums to choose from including the St. Louis Art Museum in Forest Park, Pulitzer Arts Foundation and Contemporary Art Museum in Midtown and the Kemper Art Museum just west of Forest Park on the campus of Washington University in St. Louis (all are free admission!).  Citygarden Sculpture Park is close to the hotel and has works by internationally renowned contemporary Sculptors.  Further afield is the massive Laumeier Sculpture Park. If history is more your thing, you can't go wrong with the Missouri History Museum, Griot Museum of Black History, the National Blues Museum, and Scott Joplin House.  City Museum, located in a former shoe factory, is a museum unlike any other, and is filled with massive sculptures by the late local sculptor Bob Cassily which visitors can slide, tunnel through, and slide down.  It is very popular with both kids and adults. 
Visitors with a car can explore the Cahokia Mounds State Historic Site (in Illinois, approx. 15 minute drive from the hotel). Cahokia is a UNESCO World Heritage Site and contains several man-made mounds that made up an enormous ancient city, which at its peak in 1100 was likely more populous than London at the time.  St. Louis once contained many mounds in its city limits made by indigenous peoples, but all but one ancient mound were flattened by white settlers. The last remaining mound in St. Louis City is the Sugarloaf mound, which was bought by the Osage Nation in 2008, who are maintaining and preserving the site, and they are hoping to build an interpretive center for it in the future.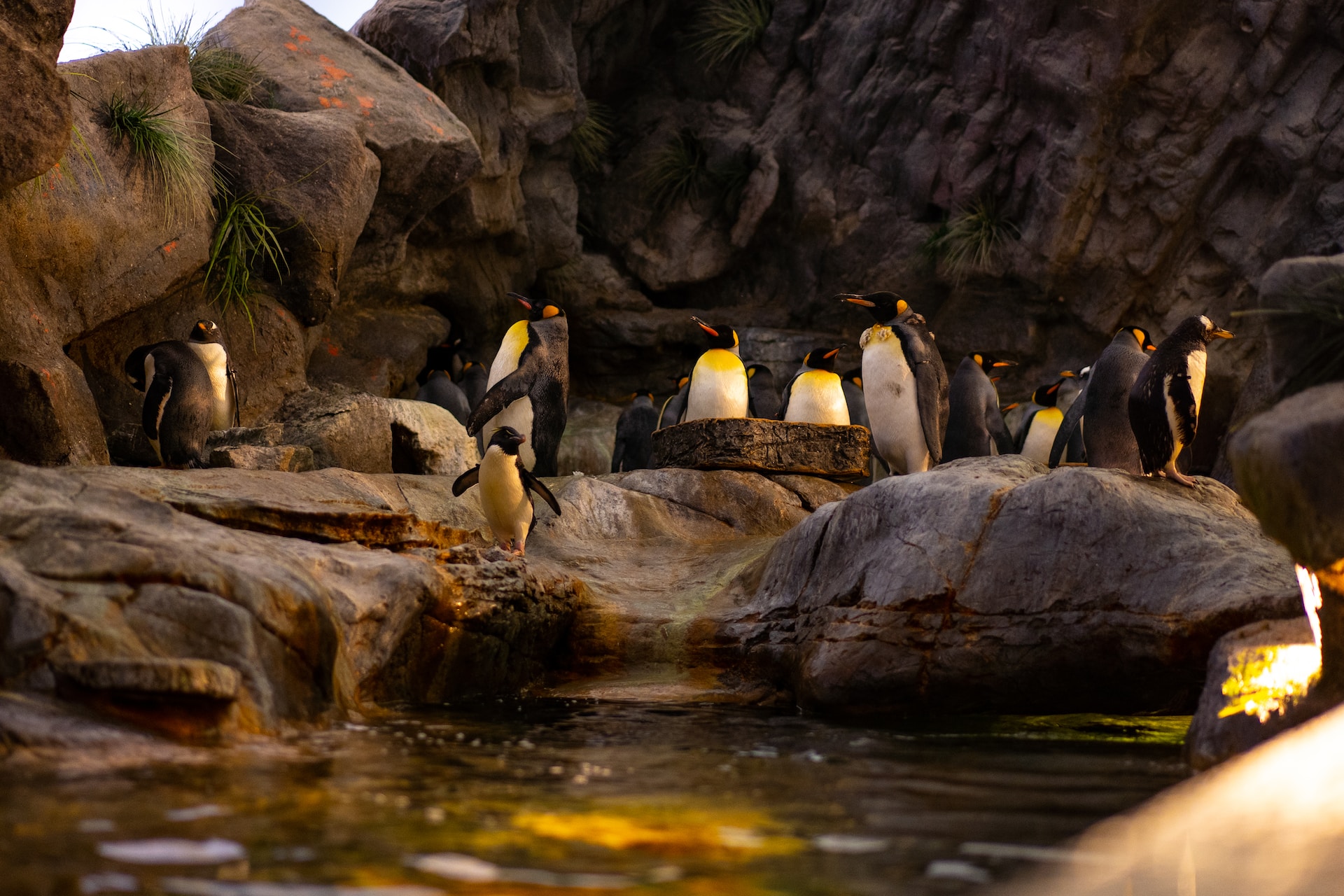 Venture beyond downtown and midtown to explore St. Louis's unique neighborhoods with its many striking 19th century brick buildings, including Old North St. Louis, Central West End, Lafayette Square, and Shaw. Soulard is another historic favorite, and is home to the historic Soulard Farmer's Market. The Hill is a very unique little Italy, with charming delis and restaurants. Stroll down Cherokee Street to visit its many antique and vintage shops along with its taquerias, cafes, and bars. The Delmar Loop has a vintage and rockabilly charm, with several thrift shops, restaurants, and live music venues, along with the St. Louis Walk of Fame.
Get lost in Forest Park.  The park is home to the St. Louis Zoo, St. Louis Art Museum, and the Missouri History Museum, all world-class institutions that charge no admission fee. Other highlights include the St. Louis Science Center (with a striking, space-age Planetarium designed by Gyo Obata) and the gorgeous Jewel Box.  Stay outside and explore the many walking/cycling paths, or go ice skating at Steinberg Skating Rink. Tower Grove Park is another gem, built in a Victorian style with flamboyant pavilions. Nearby are the Missouri Botanical Gardens (MoBot), the second-largest botanical gardens in North America.  Get warm in the Climatron in the Botanical Gardens, which maintains a tropical temperature year-round. Bellefontaine Cemetery is a lovely location for a meditative walk and an exploration through St. Louis history.
St. Louis has a rich performing arts scene. The Fabulous Fox is a former movie palace converted into a venue for live events and touring broadway shows and is built in a lavish, eclectic style that is an experience in itself! Tina: The Tina Turner Musical will be playing during the conference, and tours of the building are offered on Saturdays. The world-renowned St. Louis Symphony Orchestra is the second-oldest in North America.  They will be performing at Touhill Performing Arts Center this upcoming season and from November 17-19 will present a program of Korngold and Dvorak, with guest violinist Randall Goosby. The Black Rep  is an award-winning theater in St. Louis devoted to performing works by primarily African-American playwrights (upcoming season not yet announced).
St. Louis also abounds in great live music venues. This is a pretty good list, and visitors can check out the Riverfront Times for current concerts.
Go bowling at Saratoga Lanes, the oldest bowling alley of its kind west of the Mississippi, and part of the National Registry of Historic Places 
Enterprise Center is home of the St. Louis Blues, the locally beloved NHL team.  Season not yet announced. 
The St. Louis International Film Festival will be held November 9-19 with many of the films being shown at the historic Hi-Pointe Theater. Chase Park Plaza Cinema, located in a hotel in the Central West End, is another favorite St. Louis destination for movie lovers.  For more quirky programming, visit the Arkadin Cinema, which started as an outdoor theater during the pandemic and has since opened a chic and intimate indoor theater with a bar.