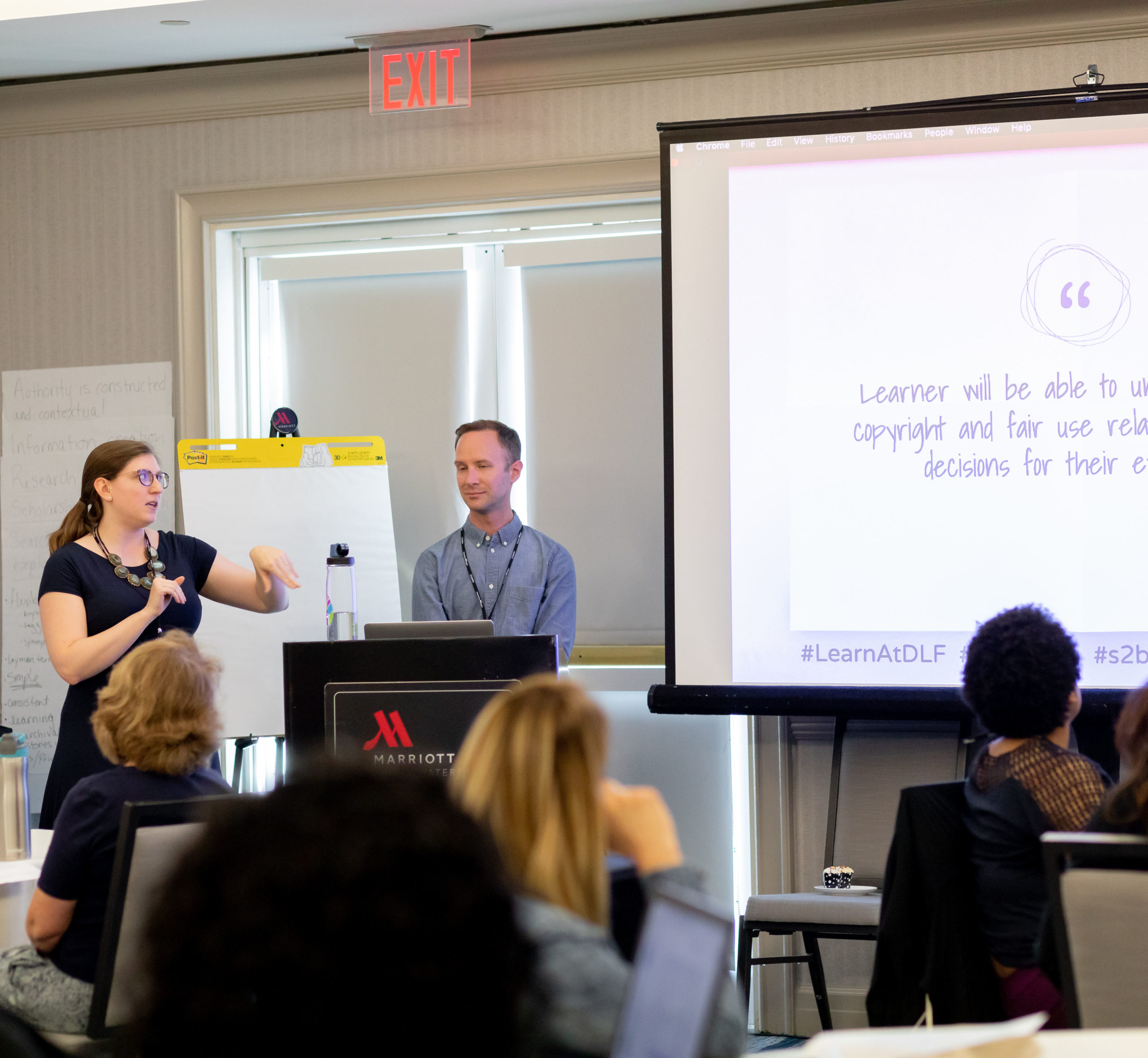 We are excited to host Learn@DLF on Sunday, November 12, 2023, to cultivate creative training and professional development opportunities for attendees.
Learn@DLF will be structured entirely as a workshop day. Through engaging, hands-on sessions, attendees will gain experience with new tools and resources, exchange ideas, and develop and share expertise with fellow community members.
Workshop Schedule and Descriptions
Workshop schedule and descriptions are forthcoming.
Registration Cost and How to Register
Registration is $150 ($125 for presenters) and includes two three-hour workshops as well as breakfast, lunch, and copious coffee breaks to fuel your work. Register for one morning workshop and one afternoon workshop when you register for the event. Some workshops may sell out quickly, and some may require additional books or materials; instructors will contact participants about these in advance of the event. 
Workshop Format
Learn@DLF workshops are in-depth, hands-on training sessions on specific tools, techniques, workflows, or concepts. Q&A and discussion are incorporated throughout in an interactive and inclusive format. Learn@DLF workshops are three hours long in total, composed of two 90-minute halves with a 15 minute break between.